EAT & DRINK
RESTAURANT, CAFÉ & BARS
For all restaurant reservations please book below.
For any general enquiries please contact Silks reception at reception@silksdarwin.com.au or phone (08)8922 4929
Experience Darwin's newest menu at The Track Restaurant. The pub favorites with a twist and mouth-watering fresh, seasonal Top End produce will keep you returning time and time again.
Enjoy your meal in the lush surrounds of Fannie Bay on the 50-meter deck or stay in the bright, spacious air-conditioned indoors. The choice is yours when you dine at Silks Darwin, but whichever way you go, you'll enjoy the same laid back vibe, stylish light-filled spaces, and warm service. We're open seven days a week until late.
The Track Restaurant Opening Hours
Monday – Friday
Lunch 12:00pm – 2:00pm
Dinner 5:30pm – 9:00pm
Saturday – Sunday
Lunch 11:30am – 2:00pm
Dinner 5:30pm – 9:00pm
Need a wine after a long week? A cheeky cocktail take your fancy? Or is a cold beer the only thing on your mind? Silks Darwin is sure to quench any thirst. Whatever your choice, whatever your sip, we are sure to have it.
See our wine and drinks menu here. Or if a cocktail is more your thing, you can view our cocktail menu here.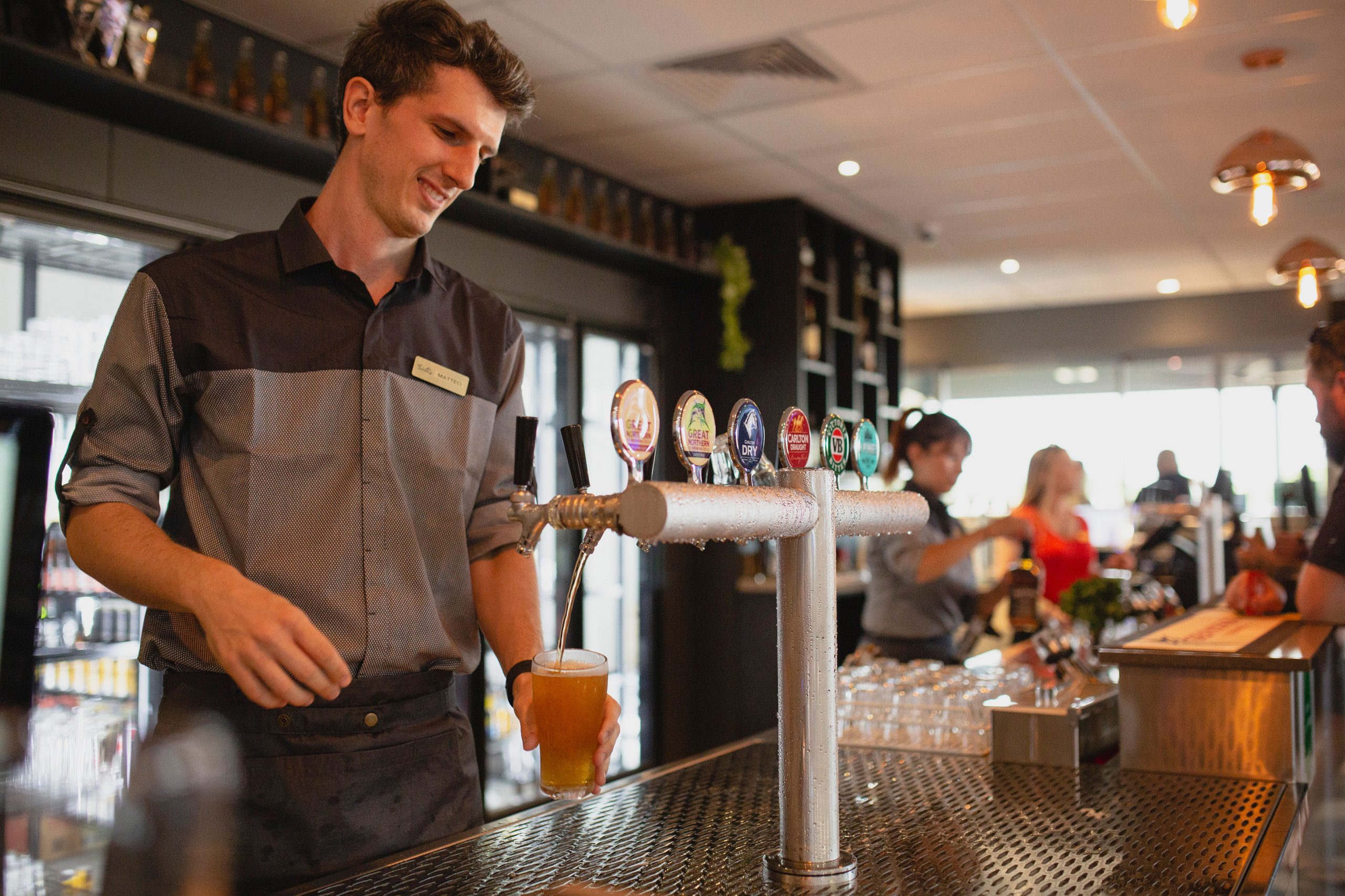 Whether it's a takeaway coffee on the way to work, or a sit-down catch up with your friends over cake and coffee, Silks Café will treat you to decadent cakes and savoury treats with a smooth coffee or cup of tea to compliment.
The Café Opening Hours
Monday to Friday
10:00am till 9:00pm
Saturday – Sunday
10:00am till 9:00pm
Check Out Our Amazing Food…
SILKS_FOOD_030920_0175-scaled
SILKS_FOOD_030920_0152-scaled
SILKS_FOOD_030920_0151-scaled (1)
SILKS_FOOD_030920_0131-scaled
SILKS_FOOD_030920_0114-scaled
SILKS_FOOD_030920_0099-scaled
SILKS_FOOD_030920_0088-scaled
SILKS_FOOD_030920_0048-scaled
SILKS_FOOD_030920_0093-scaled
SILKS_FOOD_030920_0096-scaled
SILKS_FOOD_030920_0019-scaled
SILKS_FOOD_030920_0067-scaled
SILKS_FOOD_030920_0116-scaled
SILKS_FOOD_030920_0103-scaled